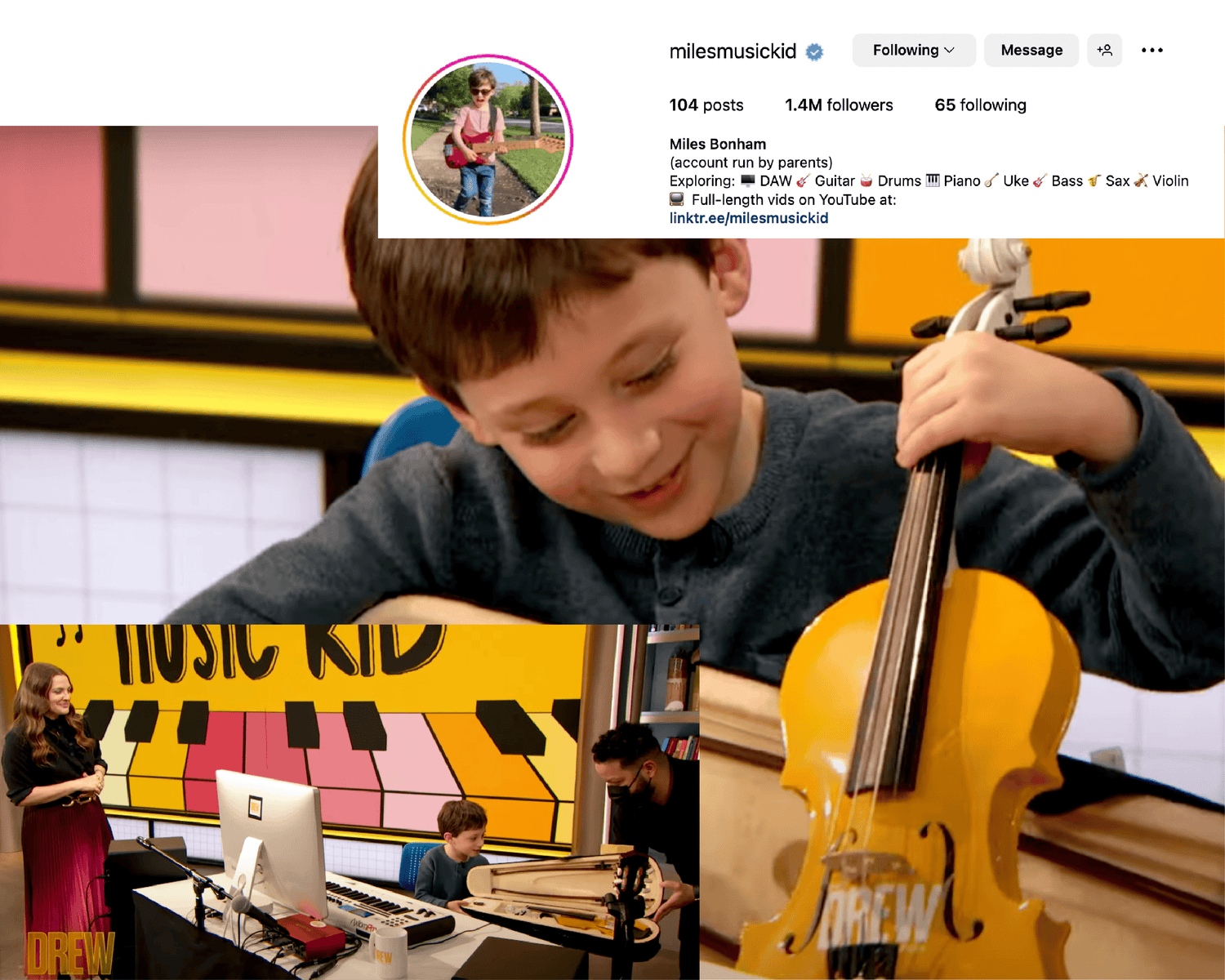 We were thrilled to create a custom violin for the exceptionally talented young musician, Miles Music Kid (1.4M Followers on IG).
The violin took center stage at the Drew Barrymore Show, marking a remarkable moment. These gifted youth embody the future of music, and we're honored to be a part of their journey!"
OUR MISSION
Rozanna's Violins was founded by a Juilliard trained musician, to inspire a love of music in children, because we understand that sometimes it takes a little extra to motivate young people.

Over time, our violins, violas, cellos and bows, have become the perfect tools for players young who seek something different and unique in his or her playing experience.

With carefully crafted designs, we now offer instruments that are as special and varied as the customers we serve!

With new models such as our Mariachi, Celtic and Street Art violins, we have expanded to shine a light on different cultures and musical styles.

Hand-crafted with love, at our workshop in New York, we invite each customer to find the perfect instrument for the most enjoyable playing experience possible!
Alex Cameron performs as soloist with orchestra with his BLUE LIGHTNING VIOLIN!
Check out Electro Blue Lightning played by the fabulous Jozef Nadj!
What size violin does my child need, and how important is the size?

What size violin does my child need, and how important is the size?